Getting a new furnace installed can be a major investment for your home or your workplace, and is really important in the sense that it directly affects the comfort of the people around you. Since all heating systems consume a significant amount of energy, a furnace will also put some load on your energy bills, so you need to be careful from that angle as well. Considering you have to keep all these factors in mind when getting a new furnace installed, it can get very tricky to decide on the ideal features, size, and cost the furnace should have. Most importantly, you also need to decide on who to hire to install the furnace for you.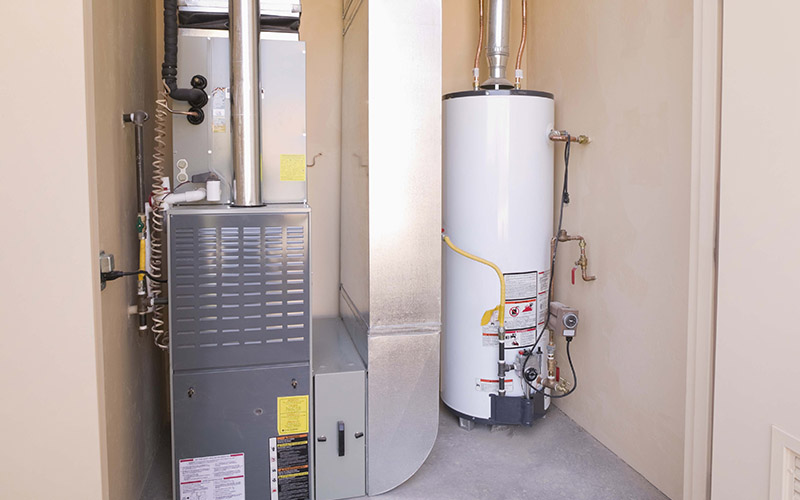 If you are also confused about all these things, you need to give Prudent HVAC Services a call and then just sit back and relax until we take care of everything for you. Whether you're getting a furnace installed for the very first time or simply replacing an older one, our experts will guide you through the process to make sure you end up making the right decision.
Furnace Installation Services by Prudent HVAC
Since so much depends on the installation of your new furnace, you must be fully involved in the whole process. Prudent HVAC is perfect for the job as we have years and years of experience on our hands and offer several worry-free guarantees just for your peace of mind. At Prudent HVAC, we have the most skilled, cooperative, and knowledgeable technicians so that all the work done is accurate and is completed with perfection. We promise to exceed your expectations and guarantee 100% customer satisfaction through our high-quality service and unbeatable prices.
Why Choose Prudent HVAC for Furnace Installation Services?
If you are tired of dealing with an inoperable furnace, or your furnace system has now become weak enough to only work at low efficiency, it is time you need a new furnace installed at your place. When it comes to furnace installation services, there is only one name that should come to your mind Prudent HVAC Repair Service.
With decades of experience in handling all heating and cooling related problems, we have all the know-how that is required to handle and fix all kinds of issues with HVAC systems. Our team is completely reliable and trustworthy and handles things in a professional manner. When you hire Prudent HVAC to get a furnace installed at your home or workplace, here are all the promises we make.
The job is made super convenient through well-defined operating procedures. We make sure the SOPs are followed and the tasks are dealt with step-by-step.
There are no hidden costs. The rates are market competitive and completely fair. The prices will be straight and upfront.
Our workers will try their best to minimize the downtime and install the furnace as fast as possible. There will be no wastage of time.
There will be a checklist that will be cross-verified after installation to make sure that we don't leave any loose ends on our part.